Limitless Tabletop Adventure in the World of The Dragon Prince
Tales of Xadia: The Dragon Prince Roleplaying Game is about characters who experience love, war, family, heartbreak, and triumph in the world of the groundbreaking animated series. Your stories come to life around the game table with the award-winning Cortex platform, and the possibilities are as limitless as your shared imagination.
Sign up to receive exclusive game materials and insider info about Tales of Xadia.
The Game
You and your friends forge alliances, uncover secrets, engage in mighty battles, and protect those you love from peril and prophecy. Tales of Xadia's award-winning game system is fast to learn with considerable depth that captures the spirit of this wondrous world.
The World
Experience The Dragon Prince as never before as you explore the mysteries of the elves, the humans, and the dragons, as well as the primal sources that flow through everything. Forge your own adventures across the incredible lands of Xadia or come together in an organized play storyline that ties directly to the series.
The Tools
Focus on playing instead of searching through rules. Our digital tools make gameplay faster and keep the fun at the front as you bring all the magic and wonder of The Dragon Prince to your table.
Tales of Xadia Community
Discover new content (and new friends!) with our Community hub—or share your own in-game creations with other players. You can join the discussion on Discord.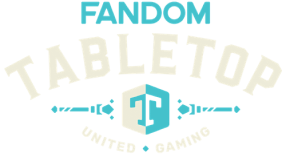 Tales of Xadia: The Dragon Prince Roleplaying Game is produced by

, inc. under licence from

, inc.